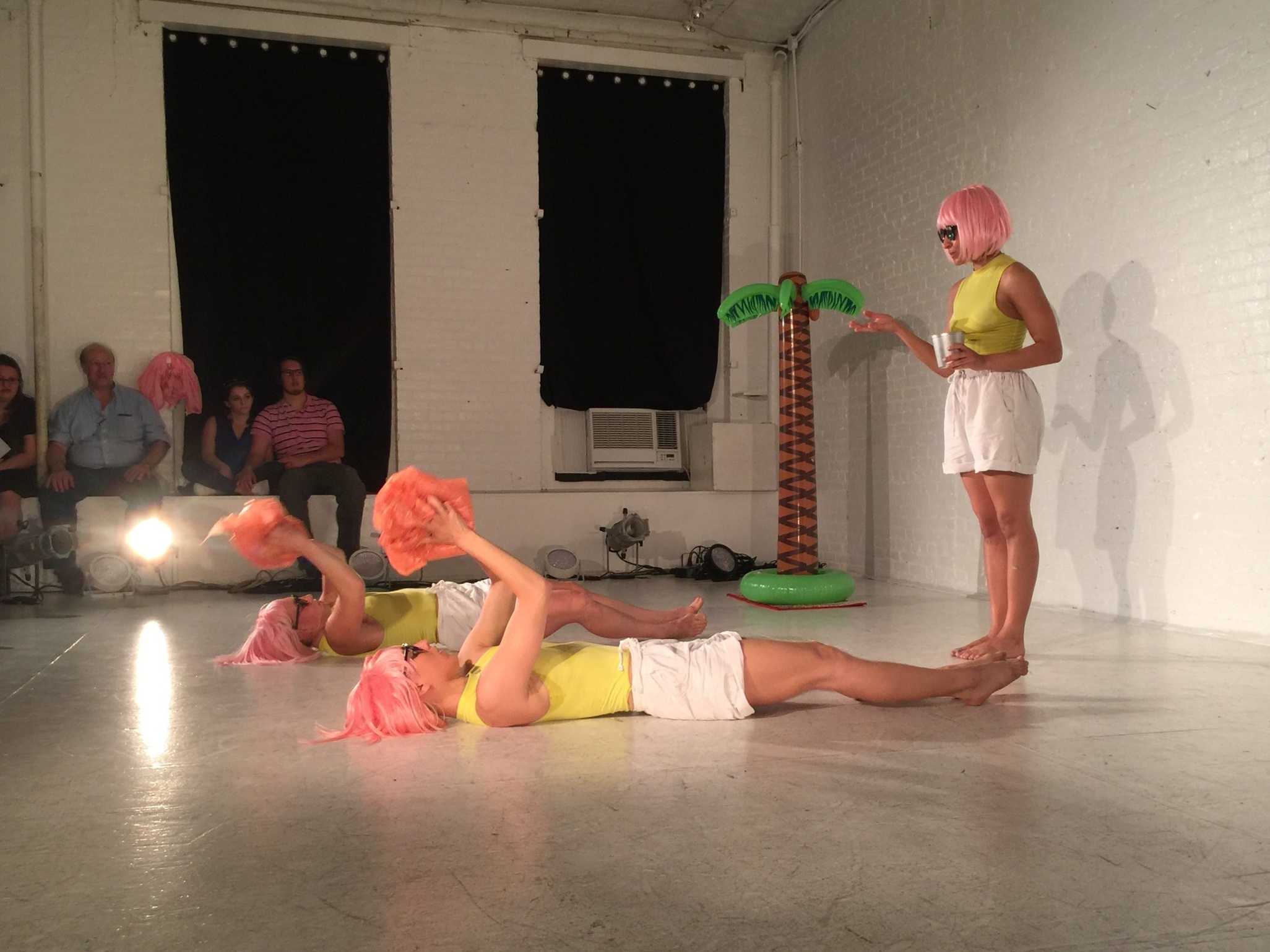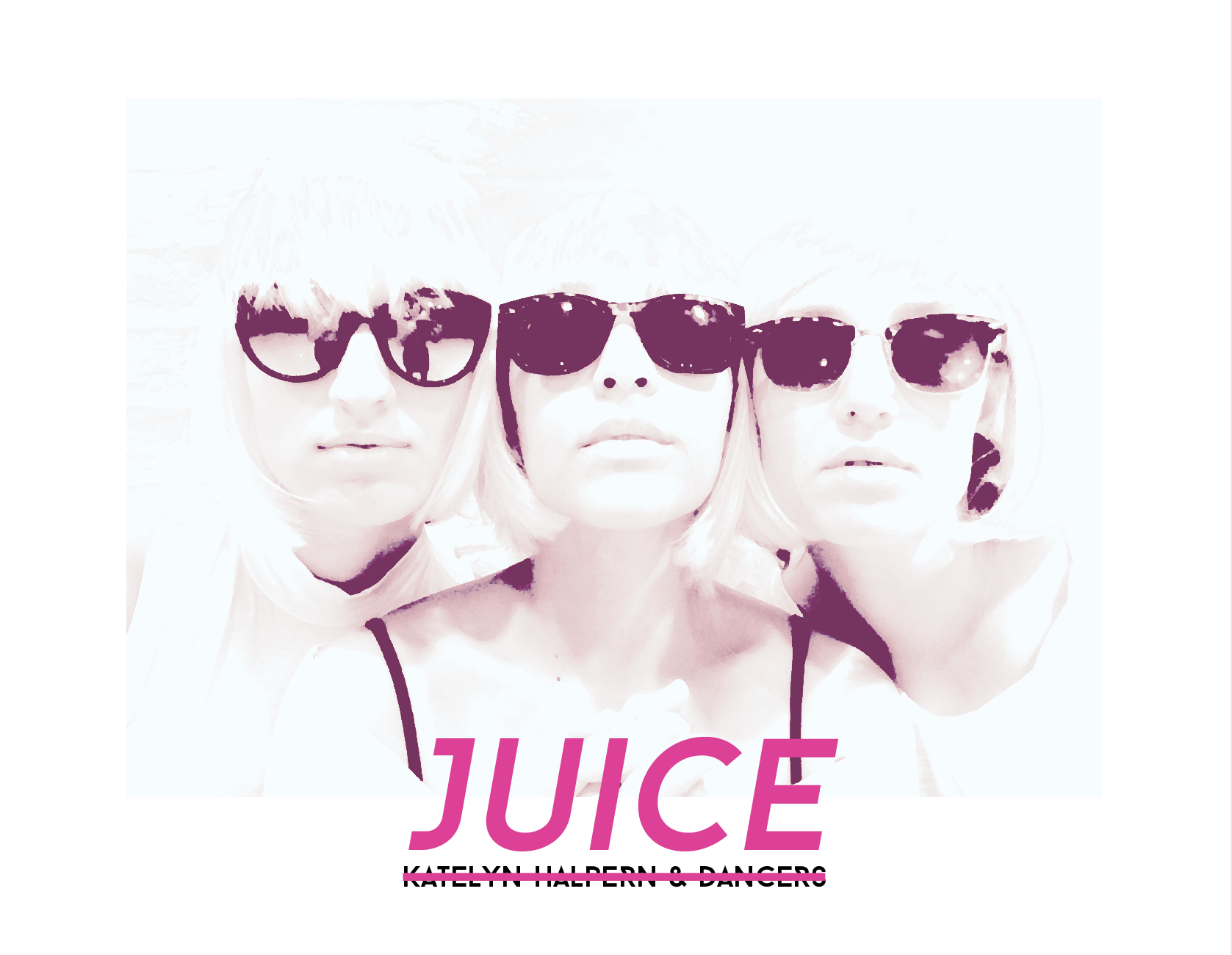 2017 | the first evening length work by Katelyn Halpern & Dancers
JUICE is a candy colored marble rolling around the stark white curvatures of the brain. It's modern dance theater with post-modern influence in heavy rotation, style-forward and texturized with automatic chatter, spartan dialogue, and a glossy inflatable palm tree. Dancers Myssi Robinson, Julia Galanski, and Arianna Dunmire inhabit not-exactly-human personas that skate from cool analytic precision to intense, intimate vulnerability, inviting, or insisting that, viewers 'pretend I'm you.' The composed surface disguises acute exploration of human concerns: understanding where we are, steering through slippage in communication, and finding resonance with others.
JUICE was built collaboratively by the company over the course of eight months. It was developed with support from DANCENOW Silo.
Performance History
May 25, 2019 | Surreal Scenes (Solo) | ITINERANT 2019 | Queens Museum | Queens

July 12, 2018 | Excerpts: Landing, Touring, Look Alive, Keep It Coming, Under Cover, Space Duet, and The Way It Is | J Owen Grundy Pier | Jersey City

November 19, 2017 | JUICE (concentrate) | Your Move Dance Festival | Jersey City

June 9-10, 2017 | Alchemical Theatre Laboratory | New York*

December 30, 2016 | Excerpt, work in progress | Dixon Place | New York

December 11, 2016 | Excerpt, work in progress | The Green Space | Long Island City

November 19, 2016 | Excerpt, work in progress | HATCH/The Works Studio | New York
*indicates premiere